Cart & Equipment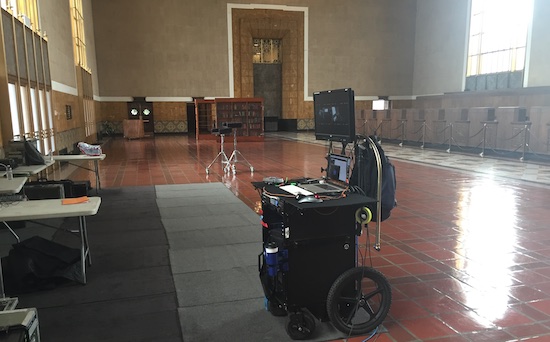 A DIT relies on a lot of different pieces of gear to do their job and their cart is their rolling toolbox. While most DIT's prefer to use their own custom built cart, the features and equipment are generally similar. John Goodner's DIT cart provides the following:
2x 23" Flanders color-calibrated monitors
Waveform and false color for monitoring exposure
2x Macintosh systems (1 desktop and 1 laptop)
Flander BoxIO LUT box
Livegrade and Davinci Resolve software
Tangent control surface (trackballs)
Blackmagic SDI video router / switcher
Wifi and networking
Decklink Duo 2 for live capture
Silverstack and ShotPutPro software for downloading
Battery backup and power conditioner
5'x5' blackout tent
As with all DIT carts, whether on stage or in a tent, it is constantly evolving.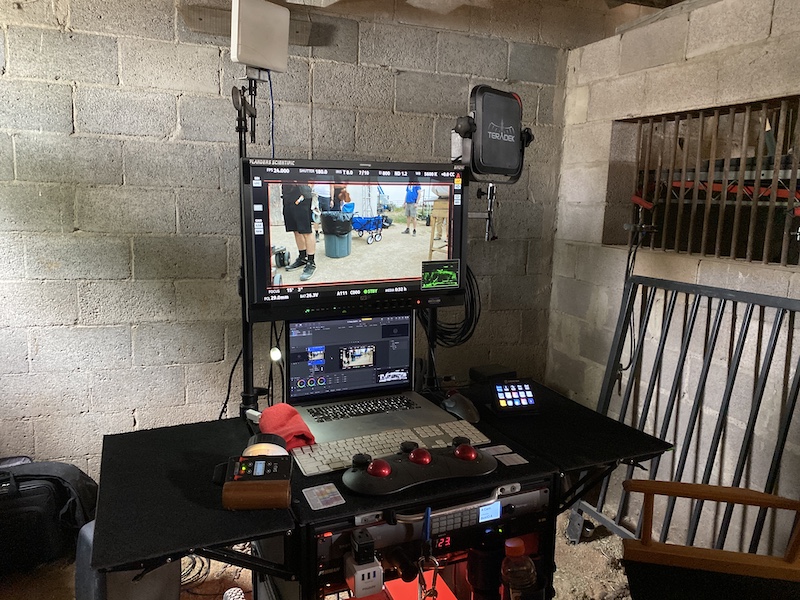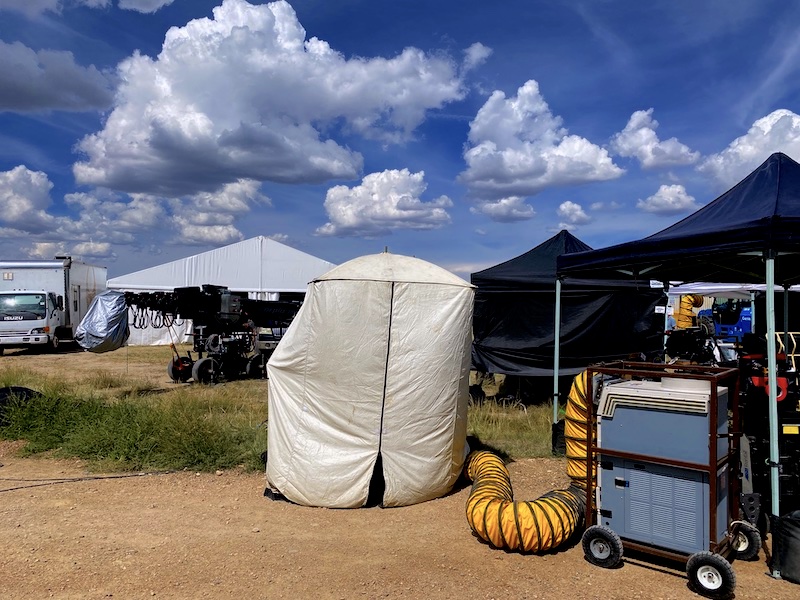 Additional DIT Equipment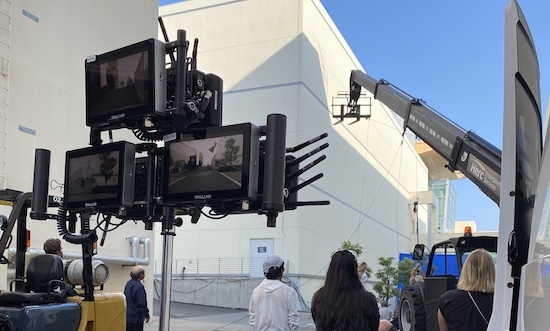 Hard drives are usually provided by production to store the footage. Depending on the quantity of footage these sometimes require a RAID or fast SSD drives. Whatever amount of storage is needed, double it for redundant backups. Other gear often rented can include wireless transmitters, extra monitors, BNC cable, carts and Codex systems (for managing large amounts of data).
Camera & Lens Rental
JGFilms is partnered with Evidence Cameras to bring you rentals of the full range of Alexa, Sony and RED cameras, as well as a large selection of top quality lenses.